We hope you can join us at Arup Campus in Solihull for what promises to be a great half day event for all involved in the delivery of better homes.
Housing Summit 2018
The Housing sector is immersed in one of the most challenging periods in living memory following the tragedy of Grenfell. There is a responsibility placed on all stakeholders to ensure we deliver more better quality, safer homes to meet the needs of our fast-growing and ageing population. With 80% of the products used to construct new homes made in the UK, creating a multiplier of £2.84 for every £1 invested this is a vitally important part of the UK economy now and post Brexit.
Increasing the delivery of new homes remains at the heart of the Government's agenda and we now have a mandate to address the big issues. These include land, planning, finance, skills and capacity to remove the barriers to building the homes we need to meet the demands of our growing population.
Design versus Performance, thermal bridging, fire prevention, overheating and indoor air quality are some of the many technical challenges the industry must address. We need to make full use of our wealth of knowledge, explore greater collaboration and embrace the digital revolution to build better homes for the customer.
Dress Down Friday, end "Construction Week" in style!
We hope you can join us at Arup Campus in Solihull for what promises to be a great half day event for all involved in the delivery of better homes. Delegates will enjoy:
Free Parking at Notcutts Garden Centre – Junction 4, M42 and 5 minutes from Arup
Full English Breakfast served between 0800 and 0930 and a Courtesy bus to and from Arup Campus
The Agenda
Housing and the Circular Economy – Mike Leonard, Building Alliance
The Economy - Graeme Chaplin, Bank of England
Housing Market - Lucy Greenwood, Associate Director in Residential

Research and Consultancy at Savills
Planning Reform - John Acres – President, RTPI
The Building Regulations Review - Bob Ledsome, Head of Building Regulations – MHCLG
Building Safer Futures – Rav Dhanaja, Director, Fire Enginering

Arup
Resilient Housing - Jim Glockling, Fire Protection Association
Quality Matters,

Mark Separovic

- - NHBC
This half-day annual event will bring you right up to date with the latest developments and the opportunities that lie ahead.
Please note that due to lack of parking at Arup we have organised free parking at Notcutts Garden Centre off the same motorway island as Arup Campus. Full English Breakfast will be served at Notcutts Garden Centre between 0800 and 0930 and a shuttle service will operate every 10 minutes to and from Arup.
KINDLY SPONSORED BY:

Marley Eternit
With 100 years of roofing expertise and heritage, Marley Eternit is the UK's leading roof systems manufacturer. We are the only UK manufacturer offering all elements of a roofing system from clay and concrete tiles, fibre cement slates, shingles and profiled sheeting to roofing accessories and battens including the BS 5534 compliant JB Red batten.
Brick Development Association
The Brick Development Association represents the UK's clay brick and paver manufacturers. We do this by providing services and information to those who specify the product, such as architects, developers, engineers, self-builders and contractors, and to those who make it possible, such as town planners, conservationists, local and national government. This is in addition to offering a friendly, accessible point of reference to the public.
THANK YOU TO OUR HOSTS: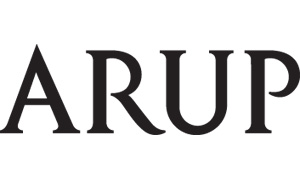 Arup was founded by Ove Arup in 1946. Our work addresses every aspect of the built environment, from initial planning and advisory services, through building design and structural engineering. We are a community of collaborators, bringing together over 90 disciplines to help realise our clients' commercial goals. In the UK we're at the forefront of developing new transport systems like Crossrail or Heathrow Terminal 5, producing inspiring workplaces like Whitecollar Factory, and helping cities prepare for climate change. From sound investment decisions to innovative bridge designs, clients come to Arup for our creativity and technical excellence.